Red Light Center - Virtual Sex World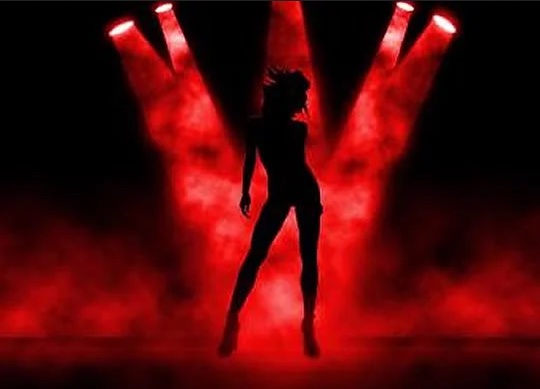 What is red light center?

Virtual games have become the norm of the millennials. Twenty years back, virtual reality games were only in our imaginations. But now, thanks to the latest technology and ever so evolving creativity, we have access to virtual reality games.
Virtual reality games are just like any other video. The only difference is that in a virtual reality game, we get to experience being a part of the game inside it. The VR experience is truly magical because we enter the realm of an animated world while truly being ourselves.

Red light Center is a VR world that was created by Utherverseinc. in the year 2006. The game took inspiration from the Red Light district of Amsterdam. The tagline of Red light center VR world is 'EXPAND your fantasy,' which stands true to what it says.

Getting Into Red Light Center

As stated above, this virtual world is meant for adults, and it is considered an adult sex game similar to sex dating apps such as snapfuck and hookupbay. Just as the game is modeled after Amsterdam's red light district, gamers can enter the virtual world and attend parties and experience their wildest sexual fantasy, which is not feasible in the real world.

This adult sex game boasts over 4.5 million registered users and has plenty of positive comments on their website.

Red light center goes with the tagline - Expand your fantasy. Once you enter the red light center's virtual world, it allows you to create a character that is free to enter nightclubs, bars, hotels, and movie theatres. You can interact with other users and even enjoy sexual intercourse with other gamers. The game is one of the largest online adult communities and a very different experience from other sex games such as wet pussy games and the like.

Considering that this virtual world came into existence in 2006, it is surprising to see millions of players' mass liking. Red light center still continues to amass more fans and players every single day.

How To Play Red Light Center

Since it is a game, you need to understand how the game works to make it more fun and enjoyable. Upon registering and entering the virtual world, you can create your character. The character in the virtual world will do your job for you. Once you are satisfied with the character, you can start communicating with other users by entering parties and nightclubs.

To purchase virtual commodities and services, you need to earn Rays. Rays are the currency in the red light center world. With Rays, you can buy items available in the Red light center virtual world such as apartment, working girls or boys, country houses, etc. This will increase your status and provide more chances to have a better connection with other users.

A fantastic feature of this virtual world is connecting with other users and having sexual relationships with them. Some users hit it off with chemistry throughout the game and become a real couple by meeting outside of the virtual world.
There are various roles in the game.
1. Working girls and guys
These characters have the freedom to sell sexual favors in return for rays. The rays can then be converted into real USD for other purposes.
2. Guides
The role of a guide is to help new users of members. Guides act as a tour guide to solve disputes and help clear the doubts.
3. Greeters
Once the job of the guide us over, greeters come along. The role of the greeter is to make the new users feel more comfortable and welcomed. Greeters introduce members to each other and sure that the new users are having a good time going to parties and making friends.
4. Leader
If a guide does an excellent job in guiding new users, they are promoted to the post of a leader. The leader takes charge of the guides and helps them. They are also given the role to assist protectors.
5. Protectors
It is considerably the highest position in the red light center virtual world. The protectors are those who have proven themselves as an asset to the community. The protectors take charge of the guides, greeters, and leaders. They step in when the leaders are unable to solve certain issues.

VIP Members On Red Light Center

To create an account and become a user in the red light center virtual world is absolutely free. But if you want to increase your status and reap more benefits of the game, you can become a VIP member.
Being a VIP member definitely has lots of benefits. Once you upgrade to a VIP account, you have the opportunity to create more sexual animations and perform sex in an explicit manner with your partner. You also have the option to customize your own apartment in the virtual world fully.

To become a VIP member, you need to pay 375 Rays or $20 per month. You are also free to leave your VIP status if you do not like it, but the chances are very low.

Where do I play this game?

Red light center is available to download on both macOS and Windows. The process of downloading is very easy. Simply enter the red light center website, register yourself and download the game on your pc.

Upon downloading, you need your VR lens or gadget. Connect it to your pc and enter the realm of excitement where you can be anybody else.

Why is Red light Center So Popular?

Virtual games are becoming very popular in demand. Humans always want to experience something new and exciting. With Red light center, it is not just a virtual world, but a place where you can fulfill all your wildest fantasy, making it very interesting. There are large servers with many users and communities on other platforms such as hook up subreddits and discord servers dedicated to the virtual sex world.

The users join the virtual world to be something that they cannot in the real world. It gives them power over other characters and allows them to earn, purchase, and discard what they want. The sense of power and ownership makes it irresistible.