How To Have The Perfect Meet And Fuck Casual Encounter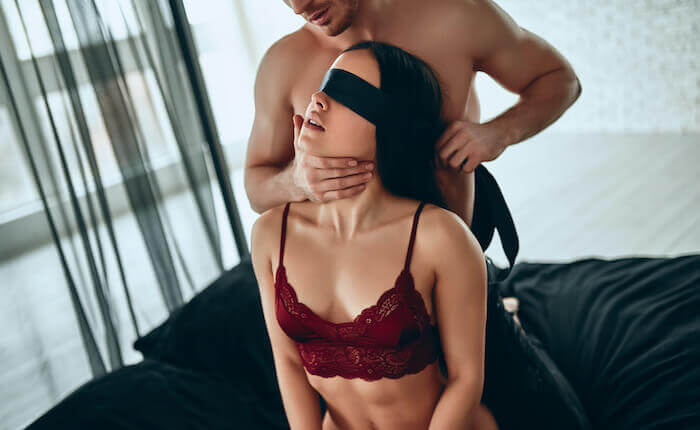 You want it. You got it!
No strings attached!
Yes, we all love casual encounters where we don't have to worry about the day after having a perfect night. But making that night perfect needs proper planning and careful execution
.
The problem with casual sex is people often think casual means you don't have to put in any effort and can have the best experience without any hassle. Well, sorry to burst that bubble, but all good things take at least a little bit of work. There is a rigamarole from sending naughty nude snaps to meeting up for a hookup.
To derive the utmost pleasure of every casual encounter, you need to treat it as recreational sex. It takes time, effort and practice for the first few times. But once you get to the real fun, you will be a pro and can have amazing casual encounters as many times as you want.
Here's a few things to get you started.
Be Nice and Get Laid
Simply because you won't be seeing the other person ever again, doesn't mean you can just meet and lay flat naked! Good manners are always sexy. Plus who knows, if you're really friendly and accommodating, your casual sex partner may want to give you some extra treatment.
Keep It Casual
Well, we may sound old school but the beauty of sex lies in enjoying every moment and delaying the climax. Half of the excitement is lost if you skip all the foreplay, and simply fuck hardcore. We are no one to judge your sexual preference, but imagine this – taking off one piece of clothing after another while kissing her all over, listening to the sweet nothings, being gentle yet rough at the same time – this will surely enhance the climax when mild moaning turns into loud screaming. Trust us, the more you delay the climax, more pleasurable experience can you get. So don't rush for a free snap fuck and embrace every moment that it counts to your last.
Don't Feel Guilty About Casual Encounters
If you are stepping into the casual sex app zone, it can be a bit difficult at times to cope with the liberal lifestyle. Well, not to worry, all the sex will compensate for that. But the top tip to enjoy a casual sex lifestyle is to stay guilt free all the time. You can actually have sex with someone simply because you love their accent or hairstyle. You can lay with someone who is a lot younger or older. The rendezvous can be really gratifying if you are not burdened with unnecessary guilt. Let's put it this way. It's your life and your choice how you live it. Don't let the normative society dictate your sex life. As long as you two (or more!) are comfortable with the casual encounter, nothing else really matters. Come back to us for any moral support. We are always there to get your back!
Give Space For Consent and Communication
Yes, this is crucial. More so because you have only one night to spend with the person. Neither fuck buddy knows each others' taste or favorite position, nor are you familiar to each others' preferences. So it's better to maintain a space. You must be open to experiment and try new things, but if you find your partner doesn't seem comfortable comfortable, it's better not to be pushy. Great casual sex is about both sex partners and not only about you. Communicate what you want and ask your fuck buddy what they want. If you aren't up for this then you are better off using VR Fuck Dolls or some other type of partner that doesn't have any needs.
Don't Judge Your Casual Sex Partner
So, if you are a pro at having casual sex and cannot stay without it even one weekend you must have come across many people with their uniqueness. Now, you may notice that you really enjoyed a night with someone and another night didn't really go that well. Well, a drawback of casual sex is that it doesn't come with an advertisement. It's utterly adventurous. And you need to indulge into this adventure with a liberal spirit. The newness and not knowing what to expect is part of the fun.
Also, every human being is unique and their body shape too is individual. So you need to be open to accept that and not judge anyone's sexual preference, mole position or body posture. Every physical feature has variation person to person. Don't feel embarrassed with your own uniqueness or be judgmental about others'. As long as you are having the real pleasure, what does it matter really! Embrace the differences in your casual sex partners.
Sex Games To The Rescue
Sometimes, even casual sex can become monotonous. Sex is cool and all that but it can be even more fun. No kidding!
What are sex games for! Try these out sometimes. Each has their own way of deriving fun. Do card games with sexual activity allure you? It's time to jazz up the fucking part with some dirty foreplay. Try meet n fuck games. You are gonna love it!
Go Kinky
Kinky stuff never fails to keep things interesting! Try out kinky equipment like handcuffs, dildos, sex toys and others to energize your night. This is even more fun with the strangers since you don't know how they will react when you blindfold them, tie them up, and lick wherever you please!
Sound exciting? It sure is!
But remember not to go overboard with these. If you are role playing or choose BDSM, you need to inform your casual sex partner about it. We hope they are comfortable with it. Also, if you play the dom role, bear in mind that you need to be concerned about the sub. Just because you don't know the person and probably won't meet ever again, doesn't mean you shouldn't be sensitive. Be careful with your activity and also speak out loud if there is something you don't feel comfortable with.
You can also experiment your age old fetishes. Tell these to your partners without any hesitation. This will help him or her to play even better. You both need to be on the same page while trying these ideas.
Casual sex is all about having fun and these pro tips will reenergize your encounters with a new kick. Try these and thank us later!